Your are looking for the best eSIM for Qatar because you have already made your decision: you are going to the richest country in the world. Are you familiar with the country?
It is a country of just over 11 km2 and 2.6 million inhabitants, next to Saudi Arabia and the United Arab Emirates, very close to Dubai. It is located on a small peninsula within the Persian Gulf and its capital and largest city is Doha, on its eastern coast.
Roaming in Qatar – mobile internet in another country
If you are going to spend a few days in Qatar, you'll also need internet on your phone! And that is where Roaming appears, the wonderful internet on your phone wherever you are, but what are the rates in Qatar? Is Roaming too expensive if I travel to this country? Well, it depends enormously on your company, your conditions, your phone… but be careful because roaming in Qatar can be very expensive depending on your country of origin and your phone plan.
A simple, safe, fast and cheap way is through an eSIM on your mobile, as long as you have an eSim compatible phone. If this is the case, pay attention. Here we'll show you a comparison of the best eSIMs for Qatar in 2023.
Best eSIMs Qatar 2023
What is the best eSIM to travel to Qatar? The decision is clear, Dtac Go Inter 10 days. Take a look at the following comparison with prices and gigabytes included to see why.
| | | | | | | |
| --- | --- | --- | --- | --- | --- | --- |
| eSIM Qatar | Provider | Days | GB | Price | PRICE/GB | Comparative |
| 🏆 Go Inter | TourTech | 10 | 6GB | 15$ | 2,5$ | Middle East, Asia, Oceania & North America Coverage |
| Smart Traveler eSIM | SimOptions | 10 | 6GB | 17,9$ | 2,98$ | More expensive |
| Global 6GB Data | AirHub | 10 | 6GB | 18$ | 3$ | More expensive |
| Special | GlobaleSIM | 10 | 2GB | 35$ | 3$ | More expensive, less gigas. SMS & Voice included. |
| Qtar eSIM | UPeSIM | 10 | 2GB unlimited | 12,99$ | 6,5$ | Less gigas |
| 100MB Global Plan | Flexiroam | 10 | 100MG | 5,99$ | 59,9$ | Less gigas, more expensive |
eSIM prices for Qatar updated in 2023
Go Inter 10 by Dtac – The Best eSIM for Qatar
Why is Dtac's Go Inter 10 the best eSIM for your trip to Qatar? Because it has the cheapest price per gigabyte with a great amount of gigabytes, easily bought online and it has immediate delivery.
Get the eSIM with Best Price/GB in Qatar
Best price per gigabyte
At $2.5 per gigabyte, it is the cheapest eSIM in price-gigabyte ratio. You have 6gb with 4G speed to browse, chat via WhatsApp video call or the app you use the most and you can even share your internet via WIFI with friends and family through Tethering.
In addition to Qatar, it has coverage in countries all around the world
If you are only visiting Qatar, it may not be an advantage for you, but if you are going to take advantage of the trip and visit other countries, this eSIM can accompany you because it also has coverage in Israel, Australia, Bangladesh, Brunei, Cambodia, China ( including Tibet Autonomous Region), Hong Kong, India, Indonesia, Japan, Kazakhstan, Korea (South), Laos, Macau, Malaysia, Myanmar, Pakistan, Philippines, Singapore, Sri Lanka, Taiwan, Uzbekistan, Vietnam, USA, Hawaii, Puerto Rico and US Virgin Islands.
And remember that you can always opt for its older sister, the Go Inter 15 days Worldwide eSIM if you want to visit other countries in the world, such as those in the Middle East: Egypt, Saudi Arabia, United Arab Emirates, Qatar and Israel, among many others.
Buy here your eSIM for Qatar Go Inter 10 from Dtac/ Buy your eSIM for Qatar Go Inter 10 from Dtac online here
Smart Traveler eSIM – a more expensive eSIM with the same gigabytes
As you may have seen in the comparative table of eSIMs for Qatar, this phone data digital card is more expensive, so, with the same number of gigabytes and the same characteristics, the better option is the previous one.
Global 6GB Data by AirHub
Again, this eSIM card for Qatar is more expensive and offers the same gigabytes, so it is not more convenient either. Nothing more to say :-).
Special by GlobaleSIM
This eSIM, in addition to being much more expensive ($35 compared to the $15 for the Dtac eSIM), has less than half the gigabytes (only 2GB), so it is not worth it. However, it includes SMS and local calls.
Qtar eSIM by UPeSIM – careful with its speed and gigabytes
Although in many places it says that this card has 6GB, be careful, because it provides only 2GB at maximum speed, and the rest is capped at only 128kbps. That is why in our comparison, we have included only those that compete on equal terms with the rest. Furthermore, it is still more expensive than the previous ones and only works for Qatar, which would be a limitation if you also travel to other countries.
100MG by Flexiroam
As the name itself indicates, this eSIM card for travelers to Qatar has very few gigabytes, in fact none, because the plan only has 100MB and it is also much more expensive so it stays at the bottom of our comparison of the best eSIMs for a 10 days trip to Qatar.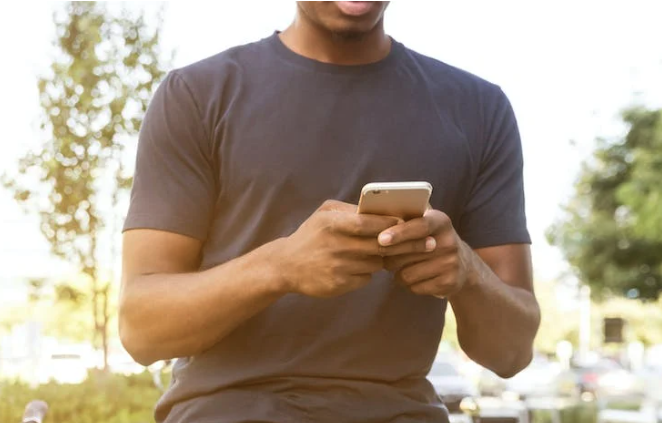 Mobile phones compatible with eSIM to go to Qatar
Remember that the eSIM is a wonderful option to have internet on your phone when traveling abroad without having to pay for roaming fees, as long as your device allows it.
If you want to acquire the most interesting eSIM for Qatar from the ones we've discussed in this post/article, you must have an iPhone, iPad, Huawei, Motorola or Samsung phone or device of the models shown in the following list, all of them perfectly compatible with eSIM technology.
iPhone XS
iPhone XS Max
iPhone XR
iPhone 11 ,iPhone 11 Pro, iPhone 11 Pro Max
iPhone SE (3rd Gen)
iPhone 12 ,iPhone 12 mini, iPhone 12 Pro, iPhone 12 Pro Max
iPhone 13 ,iPhone 13 mini, iPhone 13 Pro, iPhone 13 Pro Max
iPhone 14
iPad Pro 11-inch (1st Gen, 2nd Gen, 3rd Gen)
iPad Pro 12.9-inch (3rd Gen, 4th Gen)
iPad Air (3rd Gen, 4th Gen, 5th Gen)
iPad (7th Gen, 8th Gen, 9th Gen)
iPad mini (5th Gen, 6th Gen)
Huawei – P40, P40Pro, Mate 40 Pro, Mate XS
Motorola Razr 5G
Samsung Galaxy Fold
Samsung Galaxy Z Fold 3 / Z Flip 3
Samsung Galaxy Z Fold2 5G
Samsung Galaxy Z Flip, Z Flip 3 5G
Samsung Galaxy S20, S20 Plus, S20 Ultra 5G
Samsung Galaxy Note 20, Note 20 Ultra, S20 Ultra 5G
Samsung Galaxy S21 5G ,S21 Plus 5G, S21 Ultra 5G
Samsung Galaxy S22 5G ,S22 Plus 5G, S22 Ultra 5G
How does the eSIM work on your phone to go to Qatar?
If this is your first time using a digital SIM card for your phone, keep the following in mind:
The eSIM is a digital SIM that allows you to continue using your local SIM at the same time. – It's like having a Dual SIM.
The purchase of the eSIM card is made online. You simply choose it, make the payment and receive the QR code by e-mail.
To use it, you just have to scan the QR code and install it. As it is different for each brand, you have here the link to know how to install the eSIM in Apple, Samsung or Google.
Remember that the QR code can only be scanned once! That means that you cannot move it to another device or delete it.
We hope you enjoy your trip to Qatar!
Qatar eSIM FAQ
Is eSIM available in Qatar?
Yes! As we have already told you, you have several options among which we recommend the Dtac Worldwide eSIM so that you can stay connected for 15 days with 6GB. It not only provides coverage in Qatar but also in many other countries in the world, in case you are not only traveling to this country.
How much is eSIM in Qatar?
The prices vary depending on the number of days, the number of gigabytes and, of course, the company. For 15 days, the standard for a trip to Qatar, you have prices for less than $5 per gigabyte, with the ease of buying it online, scanning the qr and enjoying your 6GB of 4G data.
Get the eSIM with Best Price/GB in Qatar