Looking to travel to Japan? Touring through East Asia? Let us help you. We bring you the best eSIM for Japan with DTAC's Go Inter 10 days. With this card, you'll be able to avoid roaming costs while using its 6GB of data allowance for an incredible price of 15 usd. Let us show you a comparative with our top prepaid cards to visit Japan and you'll reach the same conclusion as us: DTAC offers the best eSIM plan, not only for Japan, but for several other countries in the region.
Japan is one of the world's most popular travel destinations, and for a good reason. From the massive and modern Tokyo, to the traditional Kyoto, without forgetting the tropical Okinawa, Japan offers a series of experiences to fulfill every traveller's needs.
Vibrant nightlife, lush nature, peaceful temples, impressive landscapes, exciting museums…Japan has plans for everyone.
Enjoy the exhilarating lifestyle of Tokyo, experience the Shibuya crossing, lose yourself in Shinjuku's nightlife, or visit its 10 Jissha (Shrines) for a different way of exploring the city.
If you're looking for a more traditional Japan, you'd love Kyoto and its more than a thousand temples. You might even see some Geishas while walking through Kyoto's streets.
For all those nature lovers, you'll want to travel to Mt. Fuji, Kamikōchi, or Yakushima, and if you're looking for a spiritual experience, you should allow some time in your plans to visit Kōya-san with its Buddhist temples.
Visit Hiroshima, Osaka, or even the small rural villages of the Nakasendo trail, with its traditional Edo period architecture and charm.
Whatever your plans are during your visit to Japan, don't let them get spoiled by wasting money on roaming costs on your phone. Get yourself the best eSIM for Japan. Check our list of the top prepaid cards to visit Japan.
Our top 4 eSIM cards
Here are our top eSIM plans to travel to Japan.
| | | | | | |
| --- | --- | --- | --- | --- | --- |
| eSIM Plan | Data | Price | Price/GB | Validity | Coverage |
| 🏆Go Inter 10 days by DTAC | 6GB | 15$ | 2.5$/GB | 10 days | Asia, USA, Australia, Israel, Qatar |
| Airalo | 2GB | 6.50$ | 1.3$/GB | 15 days | Japan |
| Nomad | Unlimited (2GB per day) | 36$ | N/A | 10 days | Japan |
| Maya | 20GB | 59$ | 2.95 $/GB | 10 days | Japan |
*Data collected in 2023
Go Inter 10 days by DTAC: Our top pick for the best eSIM for Japan.
The most convenient plan
Go Inter by DTAC is the best eSIM card you can buy to visit Japan. For an appealing price of 15 usd, you'll get more than enough data (6GB) to enjoy your trip for 10 days, which is an excellent duration to discover the country. In addition, you'll connect to any of two of the best networks in the country: NTT docomo and Softbank. Both offer excellent coverage and speeds, allowing you to enjoy every single moment of your trip without losing your mobile phone's connection. But the real reason we think it's the best is that it offers worldwide coverage.
Worldwide coverage
With Go Inter 10 days by DTAC, you're not purchasing an eSIM card just for Japan, you'll get coverage in 21 countries in Asia, including several destinations usually included in travel packs alongside Japan (Indonesia, South Korea, Laos, Cambodia…), as well as USA, or Australia (among others). You can buy DTAC's Go Inter card, and forget about getting plans for each of those other countries.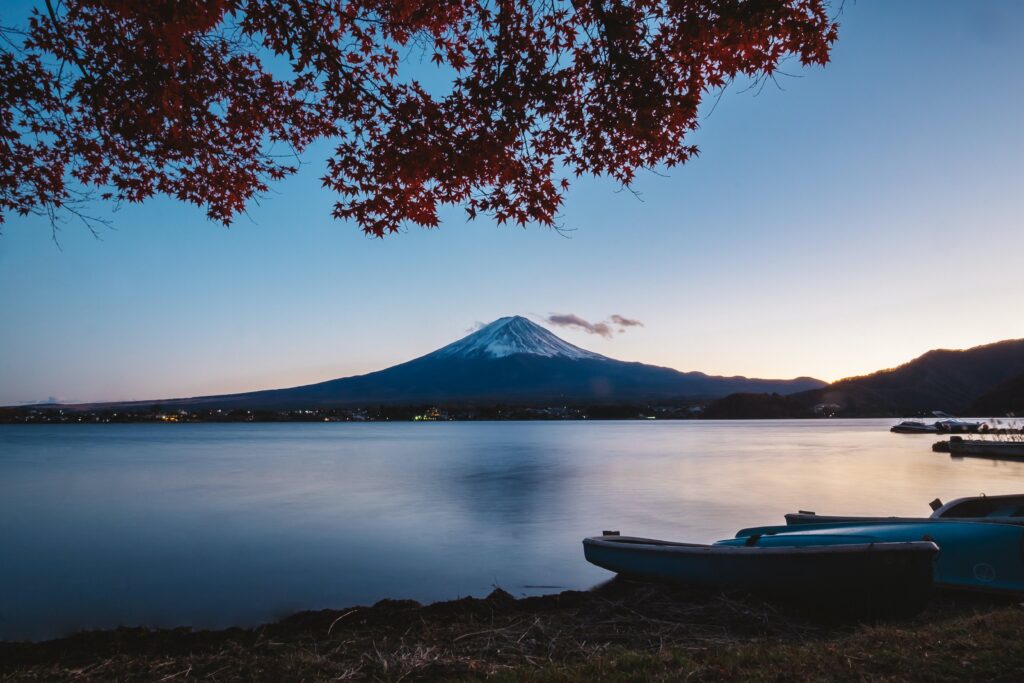 Airalo Moshi Moshi
Smallest data allowance
With a meager 2GB of data allowance, Airalo's Moshi Moshi is the card with the least amount of data of our selection of plans. With a price of 6.50 usd, you'll get 2GB of data to use within 15 days, so you'll probably need to buy another eSIM card again. It's just not worth it, since you'll be limiting your phone usage to a minimum if you don't want to buy any new plans.
Local Coverage
Another downside of Airalo's cards is that they offer coverage only in Japan, which falls quite short against DTAC's global coverage. For just a few dollars more, you'll be able to use your eSIM in most of Japan's neighboring countries.
Nomad Japan
Not really unlimited
Nomad advertises, among several other plans for Japan, an unlimited card for 10 days with a catch: it provides 2GB daily a max. speed, and afterwards you'll get throttled down to 512kbps. What this really means is that after you've consumed your data allowance, you won't get completely disconnected. However, with this plan, you won't be free to use your data anyway you want.
High price
In Nomad's case, the price per GB is quite expensive. What you'll really receive is 20GB of data (at max. speed) and you'll be limited only to 2 GB daily. With our first pick, you'll be able to use your data allowance however you want, and not only in Japan.
Maya Japan eSIM
Expensive plan
Maya, among several plans, offers one with 20GB for a high price of around 59 usd. With a huge data allowance, it is still quite an expense, even more if you think about all the Wi-Fi hotspots you'll be able to find in Japan. You'll need to make a high usage of your data, especially since you only have 10 days to use those 20GB, otherwise you'll be wasting GB and money.
Costly GB
In reality, Maya's plan offers the most expensive price per GB of our picks. 2.95 usd per GB, is quite more expensive than Go Inter by DTAC, and only for Japan.
Local eSIM or Regional/Global eSIM: Pros and Cons
Usually, regional or global eSIMs are more expensive than local eSIM cards. This is quite understandable since they provide service in several countries and the eSIM carrier has to collaborate with several service providers with different rates and prices.
The primary appeal of regional/global eSIM plans is that while with a local eSIM you're limited to a single country, with a regional eSIM you can move through different borders and countries without worrying about your international roaming costs when using your mobile phone.
Even if you're staying for a night in a neighboring country, you'll still have coverage with the same eSIM. It provides peace of mind for multi-destination trips, or even for the casual traveller stranded on a different airport.
So, if you find a regional eSIM similar to local eSIM plans regarding price, and/or features, don't hesitate and buy the peace of mind it provides.
Mobile network market overview in Japan
4 companies manage the Japanese mobile network market: au, NTT docomo, Rakuten Mobile and SoftBank.
No matter which network your eSIM connects to, you will have great coverage in Japan avoiding any connectivity issues.
NTT docomo leads in availability, with SoftBank in a close second place.
DTAC's Go Inter connects to any of these 2 network providers while in Japan, so you'll receive the best service available in the market.
If you need to check the network availability in a specific region you're visiting, you can select the carrier on this map.
Purchasing an eSIM
The only thing you need in order to buy an eSIM, after you've chosen the eSIM plan most suited for you, is to access the website of the eSIM and add it to your cart. Once you've paid, you'll receive an email with instructions on how to activate it and a QR code. With said QR code, you'll have your eSIM installed in a matter of minutes.
Its greatest advantage is that you'll be able to get your eSIM from anywhere in the world (as long as you have internet access). You can purchase it from the comfort of your home or office, or even from the airport while waiting for your flight.
Supported devices
The safest way to make sure that you can install your desired eSIM on your device would be to check the list of compatible devices that each carrier usually features on their website. This way, you'll avoid complications and incompatibility issues when installing eSIM.
As a general rule of thumb, any Apple device released after the 12th generation iPhone XS, iPhone XS Max, or iPhone XR support eSIMs. Samsung devices starting from the Samsung S20, or other Android brands such as Google Pixel or some Huaweii Models (P40, P40 Pro, Mate 40 Pro) or Xiaomi models like the 12T Pro or the 13 also provide eSIM compatibility.
Just bear in mind that some eSIMs are only supported on certain smartphones, so double check with the eSIM carrier and your device manufacturer if you can.
Get the best eSIM for Japan
FAQ about Japan eSIM
When should I activate an eSIM for Japan?
The safest option to activate an eSIM would be right after you've landed in the country of destination, in this case, Japan. This way you can avoid any issues with the activation process. We recommend that you turn off your primary SIM card data and activate your eSIM data as soon as you land at the airport.
Which is the best eSIM for Asia?
GO Inter by DTAC – 10 days is the best eSIM not only to travel to Japan Japan but also to travel to East Asia. With coverage in 21 countries, including Bangladesh, Brunei, Cambodia, China (including Tibet Autonomous Region), Hong Kong, India, Indonesia, Japan, Kazakhstan, South Korea, Laos, Macau, Malaysia, Myanmar, Pakistan, Philippines, Singapore, Sri Lanka, Taiwan, Uzbekistan and Vietnam, you'll have data connection in any of those territories, and with 6GB of data you can enjoy almost all of your usual internet activities for 10 days.
What are the disadvantages of using an eSIM?
In addition to the fact that some devices don't support eSIM technology, since eSIM cards are software-based, you can't physically switch your eSIM into another device. This means that if by any chance you need to change the device on which it has been installed, you'll need to contact the eSIM carrier in order to reset the eSIM profile to be able to install it in a new device.
How do I get an eSIM for Japan?
To buy an eSIM for Japan, you can check any of the carrier's websites and select your favorite one. In a few minutes, you'll receive the eSIM profile with a QR code on your email and you'll be able to enjoy your newly acquired data on your mobile phone.